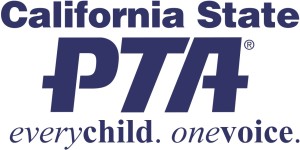 DATE:    July 2015
TO:    Unit, Council and District Presidents
FROM:    Justine Fischer, President
SUBJECT:    PTA AND BOY SCOUTS OF AMERICA CHARTER —PLEASE DO NOT SIGN
The California State PTA continues to support scouting and the opportunities scouting provides for young people. However, the Boy Scouts of America seeks local organizations as sponsors (signing charters) and the Scouting Annual Charter Agreement includes the following responsibilities for that organization:
Conduct the scouting program according to its own policies as well as those of the Boy Scouts of America.
Include scouting as part of its overall program for youth and families.
Appoint a member of the organization to coordinate all scouting operations at the site. He or she will represent the organization to the scouting district and serve as a voting member of the local Boy Scout council.
Select a scouting committee (minimum of three) of parents and members of the organization who will screen and select local scouting leaders.
While an individual may choose to volunteer with Boy Scouts of America or other youth groups, the California State PTA directs local PTA units, councils and districts DO NOT SIGN ANY CHARTER OR YOUTH GROUP SPONSORSHIP OR RENEWAL FORM WITH THE BOY SCOUTS OF AMERICA as:
A PTA representative may not commit the PTA to the bylaws and other regulations of Boy Scouts of America.
Local PTA leaders are generally not qualified to screen and select the local scouting leaders.
The California State PTA insurance program provides no coverage for a PTA leader sitting as a representative to the scouting council nor for sponsoring another organization.
The California State PTA insurance program provides no liability coverage for the actions of any individual acting as a leader, a participant in, or in some other capacity for another organization